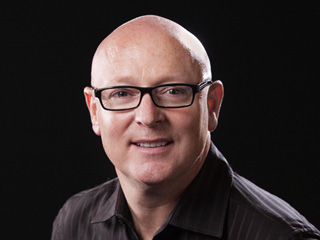 Gerry O'Leary is an international multi award-winning photographer specialising in hospitality & architectural photography. He is acknowledged as Europe's foremost architectural photographer, and is just one of a handful of "European Masters of Architectural Photography" – a distinction conferred on him by the Federation of European Photographer's in 2007.
Gerry has amassed many internationally accredited awards in his home country of Ireland and throughout Europe – which notably include, European Commercial Photographer of the Year 2009/10, and runner up for the same award in 2012/13.
Gerry believes that "photographers are hired for their vision, they compose just like musicians and poets, they are commissioned for their ability to see and for their creative aptitude and they earn their reputation accordingly". He is also a highly respected international photographic judge having judged in Ireland, UK, Italy and the UAE. He has guest-lectured in Ireland, UK, Italy, Spain and the UAE.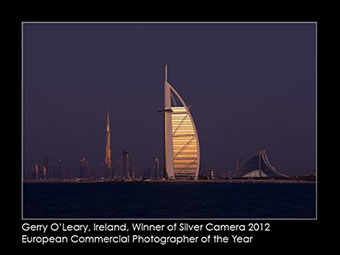 Now a resident of the UAE, Gerry is rapidly gaining the respect of all major clients in the GCC and Asia with a wish list of notable international clients including: Aedas, Armani, Carlson Rezidor, Dubai Airports, Emirates Airlines, Hyatt, Jumeirah, Missoni and Norr Architects. Apart from GCC assignments, Gerry has broadened his horizons to the Asia Pacific region, and in the past year completed exciting projects in Australia, Brunei, China, Fiji, India, Thailand and The Phillipines.

Some notable prestigious projects have included:

• Burj Al Arab
• Burj Khalifa
• Dubai International Airports
• Dubai Duty Free
• Emirates Airlines A380
• The Meydan Hotel & Stadium
• Dubai Metro
• The Yas Hotel & Grand Prix Circuit - Abu Dhabi
• Cavalli Club, Dubai
• DIFC
• ADNEC
• Masdar
• ADIA
• Monte Carlo Beach Club
• Qatar National Convention Centre
• Radisson Blu Hotel Chongqing Shaping Ba, Chinattt