Every mixologist, barista and bar owner takes pride in their creations – even though they may only last momentarily. However, these concoctions can be immortalized – in beverage photography by a professional photographer. Gerry has photographed amazing cocktails at some of the world's top bars and restaurants.
Food and beverage photography is a fine art that many creators aspire to. Now the vast and vibrant world of social sipping transcends borders and knows no bounds. Both drinkers and abstainers can find a flavour to call their own in a cocktail or mocktail masterpiece. If you're a connoisseur of cocktails or a mocktail mixologist extraordinaire, then you'll know that our first taste is always with our eyes.
In the fierce battleground of aesthetics on social media, only the most visually captivating concoctions can claim victory. Ready to cast a spell with your pour? Here are some magic essentials that will help you craft an irresistible visual of your creation.
A Regal Cocktail at Burj Al Arab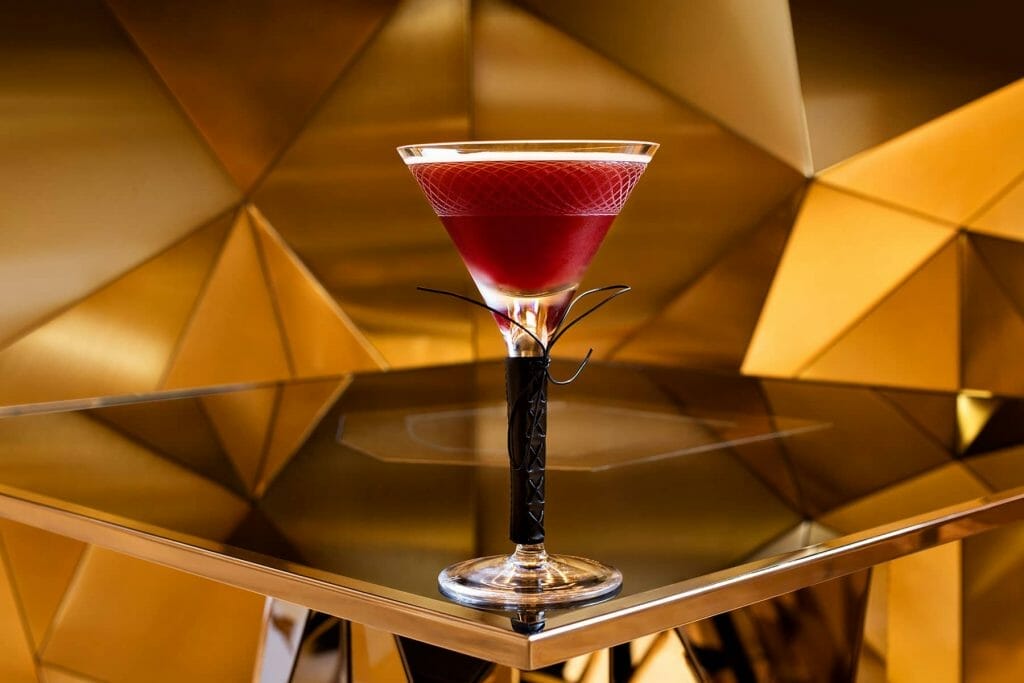 Cast your eyes over this rich ruby red drink – can you imagine it's fruity notes? I used the geometrics of the lounge to cast the striking gold backdrop, ensuring that the striking red of the liquid and sleek silhouette stood out. To achieve a warm glow, I bathed it in light, capturing the sophisticated magnificence of Burj Al Arab in one image.
Measuring a Mystery at Toro Toro, Abu Dhabi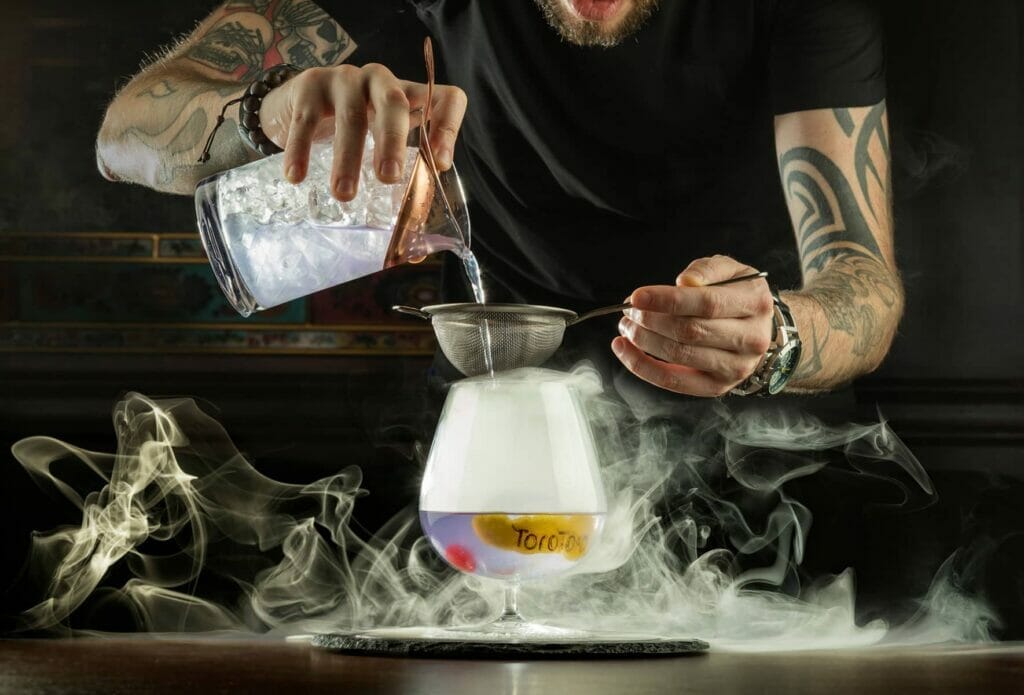 I'm fascinated by the mixologist's skill, which is not always easy to capture. I used my creativity behind the lens to capture this artist at Toro Toro in the midst of creating. Precision is the key element we both work with – while he used the specific measure, I needed to get the timing and lighting exactly right to photograph the alluring liquid enshrouded in swirling smoke.

Mixologist at work at Toro Toro, Beverage Photography by Gerry O'Leary
A Fusion of Fire & Ice at Buddha Bar Beach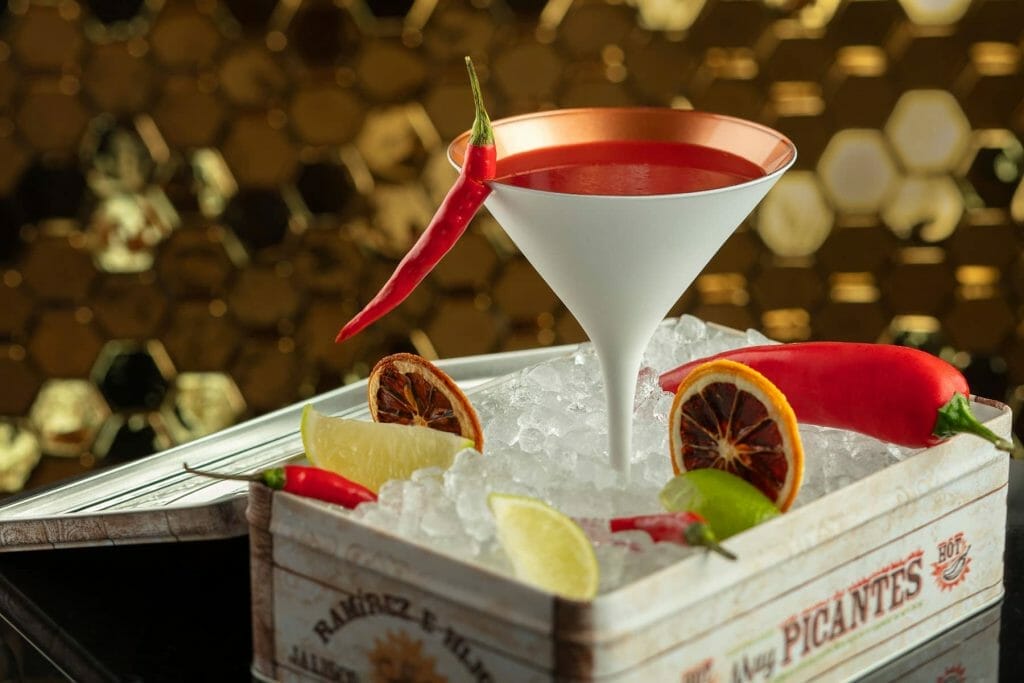 As a professional beverage photographer, I know that presentation is everything! The sharp bite of chilli boldly contrasts with the metal ice cube bath, a visually stunning masterpiece of mixology at Buddha Bar Beach at the St Regis Saadiyat Island Resort in Abu Dhabi. Once you see this image, it titillates the taste buds.
Sangria Serenade at Toro Toro, Dubai
Delicate beads of condensation adorn the glass – enticing the viewer with its refreshing coolness. Timing is a key element when photographing beverages – at room temperature, when ice is added, you'll get condensation in less than a minute. However, you need to capture it before it starts dripping and everything begins to melt! The chilled sangria, set against the backdrop of the Toro Toro's kaleidoscope bar, invites you to indulge in a leisurely moment.
Amber Elegance at Andaz The Palm
Skilful lighting was required to highlight the warmth and refinement of a fine Japanese whiskey. I added the crisply charred orange garnish as an artful contrast – both in flavour and visually. I cast the background in soft focus, reflecting the intimate glow of the perfect ambiance enjoyed at Andaz after dark.

Cocktail Photography at Andaz The Palm, Dubai by Gerry O'Leary
Stay tuned for more tips and visual treats on Food and Beverage Photography that I'll be sharing on the blog throughout November. If you'd like to book me for a shoot at your hotel or venue, please get in touch and I'll get back to you.